Our goal at Hot Spot Gymnastics is to give every child entering our program the opportunity to learn and appreciate the sport of gymnastics!
At Hot Spot Gymnastics, we want to introduce your child to the world of gymnastics movements and skills.  We will give your child the opportunity to get into better shape, learn proper strength and conditioning training and build confidence and self-esteem.  But most of all: to HAVE FUN! We will not push any child to do something he or she is not capable of completing, but we will give them the motivation and positive influence to reach for attainable goals.
We want your child to enjoy and learn from every minute in every class! 
---
Hot Spot Gymnastics brought the sport of gymnastics to Casa Grande, with a complete gymnastics facility, back in August of 2012 at the former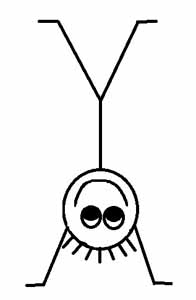 Outlet Mall. One year later we moved to the corner of Pinal Ave and Kortsen. This past January we moved to our new gym at 1325 E. Florence Blvd, behind Planet Fitness.
We have the largest recreation gymnastics facility in Pinal County. Our 9,000 sq ft air-conditioned facility includes a full-size AAI spring competitive floor, eight beams, four bars, a vault table, a 30-foot tumble track and many mats and other equipment. Our boys' equipment includes a set of rings, parallel bars, high bar, mushroom and pommel horse.
We have the only USA Gymnastics competitive Artistic Gymnastics program in Pinal County. Hot Spot Gymnastics also has the largest USAG-certified coaching staff in Pinal County. 
We offer recreation classes Monday thru Saturday. Everyone interested in enrolling their child(ren) is invited to stop in anytime we are open for a tour of the facilities, an evaluation of your child(ren) and suggestions as to which class would be the best for each child.  We do not believe in a simple "Beginner's Class"  Each child is special and should be put in a class that is a perfect fit for him or her.
Our head coaches and owners, Brittany and Stephanie Cross, have been involved in competitive gymnastics the majority of their lives.
Brittany began her training at Gymnastics World Northwest in Tucson, and then became an optional gymnast at Tumbleweeds (also in Tucson) before the owner and head coach passed away from Valley Fever. She transferred to Gold Medal Gymnastics in Chandler. Brittany was a two-time Arizona State beam champion.
Stephanie also trained at the same facilities. While at Tumbleweeds she became the Southwest United States Level 8 All-Around Regional Champion as well as two-time Arizona State All-Around Champion (Level 8 and Level 9).  She finished her collegiate career at University of Wisconsin-Whitewater as a Level 10 competitive gymnast in 2015. In her last event of her final meet, she attained her highest score ever and made First Team All-American on bars!
Whether you are interested in providing your daughter or son with a fun experience where they can learn how to use the equipment OR learn the skills to join our competitive team, we have something for everyone!
So come check us out!